Tutors can always prove to be extremely beneficial for the doctoral candidates who are either in the process of creating their dissertations or are yet to start off with the dissertation writing process. Students who are busy in creating their marketing dissertations can always choose the best tutors who possess a great deal of expertise in helping create award-winning marketing dissertations.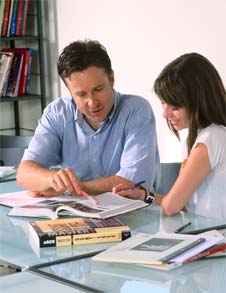 Today, I would be discussing about the major advantages of hiring tutors while creating marketing dissertations:-
Assistance at every step – While the dissertation tutors won't write the marketing dissertation for you, they would guide you at each and every step of your dissertation writing journey. With a one-to-one support, you can make efforts towards improving your pace of writing the research paper. The tutor would suggest clear action points and guide you in order to achieve a higher academic writing quality. 
Assistance on improving a completed dissertation – If you're one of those doctoral candidates who've already completed with their marketing dissertation writing process, then also hiring tutors can prove to be beneficial for you. This is primarily because the tutors would offer you brilliant tips and tricks on improving the quality of your existing paper. They would offer you editing & proofreading tips which would allow you to come up with an excellent research paper. 
Specialized support for ESL (English as a second language) students – If you're an ESL student, then you would definitely need to hire an expert dissertation tutors. The tutor would make you familiar with all the important aspects that need to be taken care of while drafting an excellent marketing dissertation within a small period of time. 
Seamless support for dissertation defence preparation as well – In addition to supporting you throughout the marketing dissertation writing process, the tutor would also help you prepare for the defence session for your paper.
I am sure the above mentioned parameters would have definitely forced you to re-consider your decision of not hiring a dissertation. So, go ahead and opt for an expert dissertation tutor who'll guide you throughout the research paper writing journey.