What would you like to see in your stocking on this X'mas morning? With Christmas round the corner, thoughts turn to getting and giving suitable gifts.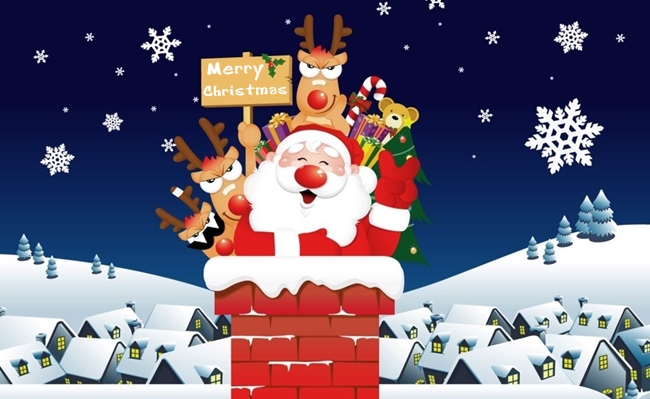 Christmas is a time to make new friends, resolve conflicts, make memories, and spread happiness all around in every way possible! And for a PhD scholar, apart from his huge bundle of books, dissertation drafts, piles of reports, and various study materials, his only FRIEND for this festive season is his supervisor, which whom he spends the most of his time (literally!).
Merry Making during X'mas gives an opportunity to thank people who have been your real Santa at any point in life. So, take on this chance to strengthen your bond with your Supervisor by gifting him an impressive and thoughtful Christmas present!
Thinking what it should be? We've got the top 5 showstoppers for you!
A Handmade Card: Yes! That's a personally tried and tested formula to get a special place engraved in your supervisor's heart forever! A self-made card is not just a direct-from-the-heart piece of feelings displayed, but also conveys the purity, and warmth of your teacher-student relation.
A Book: If your Supervisor is a philosophical, intellectually-driven, book-addict, gifting him the latest Book written by his most admired writer, would surely make his X'mas a Merry day!
A Pen: To celebrate your special bond, what can be a better gift than the thing which started it all; Yes, of course, it's a Pen!! Get your Supervisor's name printed on it, and see him flaunt it daily at college. (And probably, the magic pen may grant you an extra grade too!).
A Home-Baked Plum Cake: An expensive, permanent gift may be perceived as more of a burden than a pleasure by some supervisors. To play safe, try baking a Christmas themed Cake instead (or, asking your mother if you are bad at cooking!) just to say Thank you! For the unparalleled support and guidance given to you.
A Mistletoe: What's better than gifting 'luck' to someone to wish a Merry X'mas? The age-old tradition of hanging mistletoe in the house goes back to the times of the ancient Druids. This symbol of love and friendship, believed to bring along luck and success, is surely going to get a huge smile on your Supervisor's face!
So, go shop your favorite gift today, for Merry making this X'mas with your Supervisor!